Take a look at what you will learn, below.
Hear from some of the experts who have committed to spending this transformative journey with you
*NOW OFFERING 7.5 HOURS OF CATEGORY 1 CME!*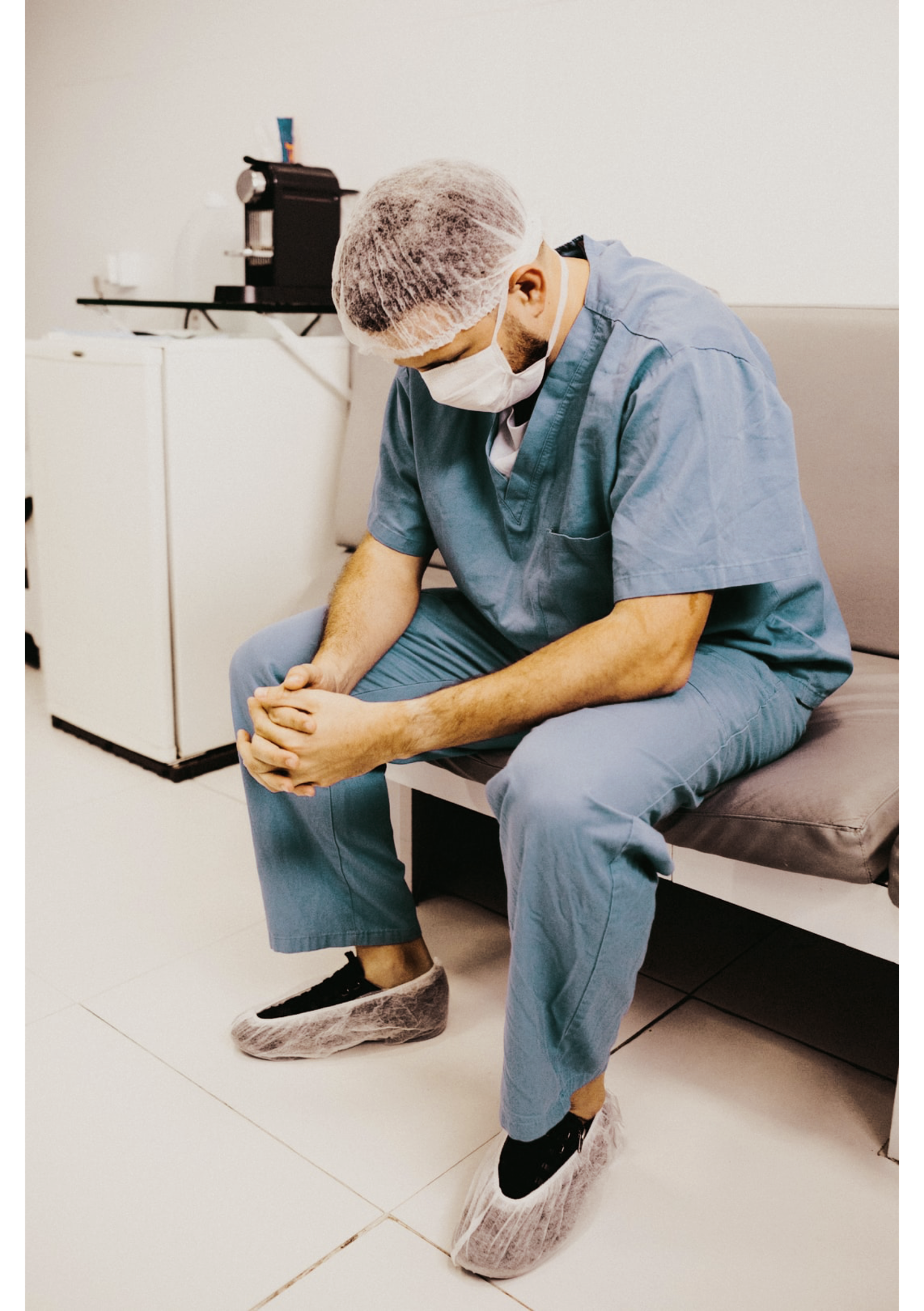 This course is for you if:
you are tired of hearing about burnout and band-aid solutions that don't work
you want to keep practicing medicine but in a more effective and meaningful way
you want to reconnect with the mission and purpose you had when you decided to become a doctor
you have achieved most of the goals in your life but still feel unfulfilled
you have de-prioritized your own health and well-being to focus on more "important" things
you find yourself thinking, "I'll be happy when [Big Life Event] Happens"
** 7.5 HOURS OF CATEGORY 1 CME!
OUR GUIDE'S PARTS
Part 1: Healing the Healers 
Here, we diagnose the medical model and introduce a new paradigm of Positive Medicine, grounded in positive psychology, the science of human flourishing. We delve into a framework of clinician well-being called REVAMP, emphasizing 6 core pillars of well-being: relationships, engagement, vitality, accomplishment, meaning, and positive emotions.
Part 2: Reclaiming Joy in Medicine
Here, we optimize engagement in our lives and work through flow, mindfulness, strength-development, and energy management. We focus on the mind/body connection and how we can better understand and leverage the powerful interplay between our minds and our physiology.
Part 3: Getting What You Want 
Here, we unpack the notion of achievement from both theoretical and practical perspectives. We'll talk about what professional success really means, how to become indispensable at work, and what skills you need to develop to confidently ask for what you deserve.
Part 4: Work on Your Own Terms
Here, we hone in on why, regardless of mindset, you must understand and master your finances to achieve your ultimate goals. We provide basic, but powerfully vital, information for understanding and mastering your money game. This is a mini finance MBA designed for physicians.
Part 5: Transcend and Integrate 
Here, we synthesize material from our first four sessions and reflect on how we can live more intentionally by our values on a daily basis. We'll talk about extracting more positivity from our daily lives with only micro-shifts in our habits and perspectives.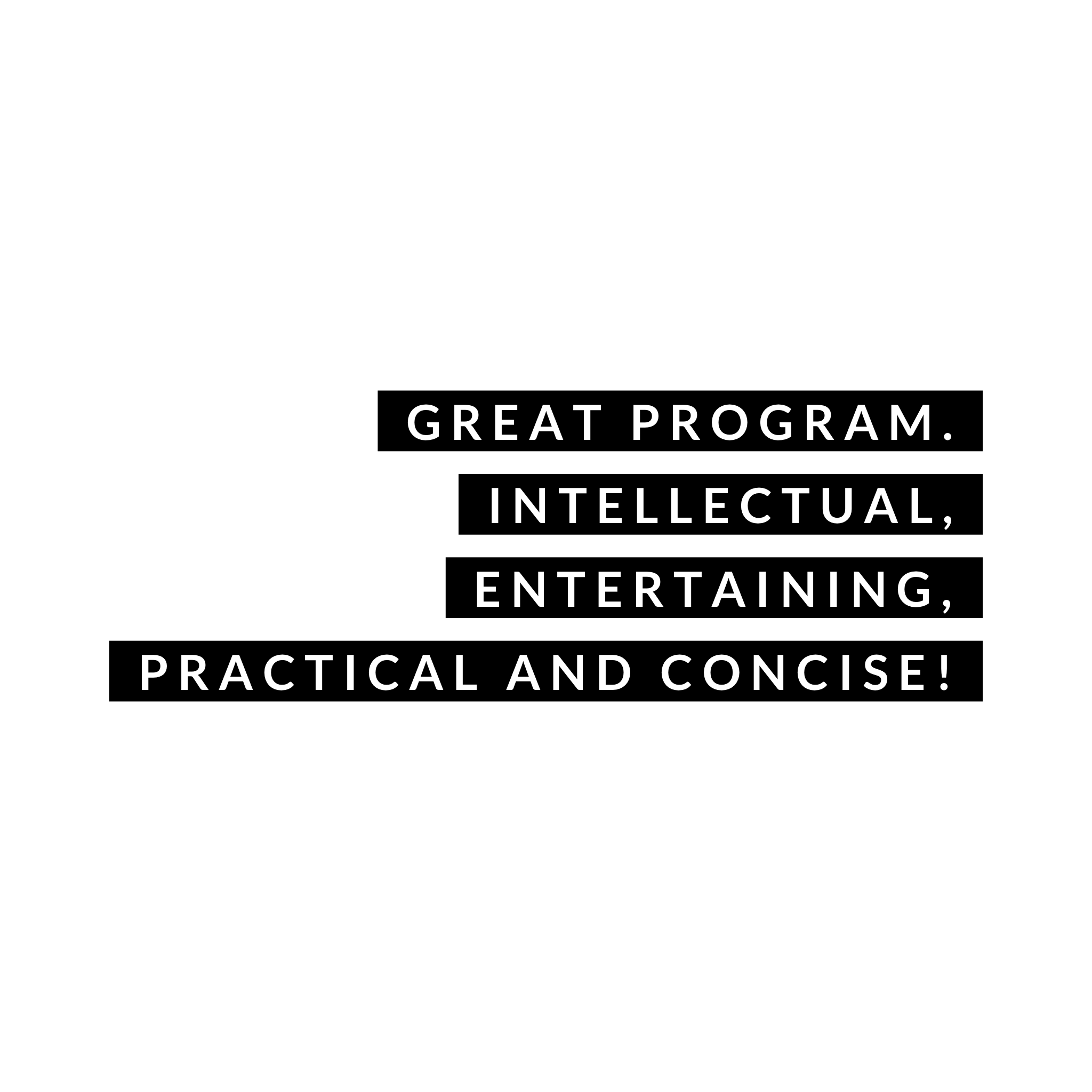 Full testimonial:
"Great program. Intellectual, entertaining, practical and concise! This program provides great practical life sustaining guidelines based on historical wisdom and modern day proven concepts. You will identify with many of he scenarios described and practical techniques to improve your life's satisfaction. This course is concise and easy to understand which makes it a winner and truly valuable for you and your family!"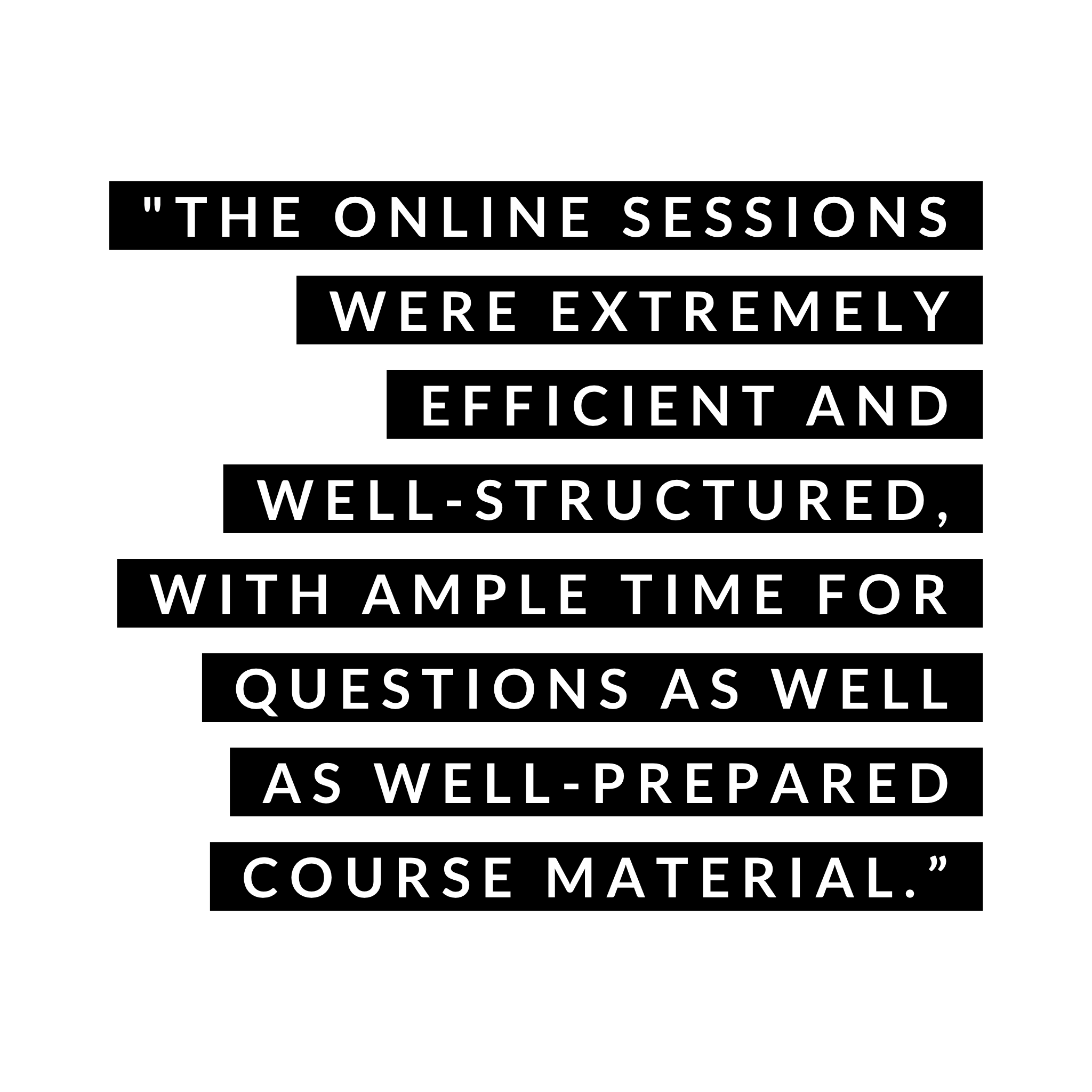 Sarah V, MD
(physical medicine & rehabilitation)
Full testimonial:
"I was fortunate to be a participant in this course! The online sessions were extremely efficient and well-structured, with ample time for questions as well as well-prepared course material. The course directors, Jordyn and Sanj, were also both accessible via phone, text, and email throughout the course and were highly engaged and dynamic instructors.
As a clinician likely in the middle of my career, I am experiencing some of the ultra-prevalent burnout that affects so many physicians. The course provided me with tools that were very effective. The evidence-based approach of course appealed to me as a physician and the packaging of material made it very 'digestible' in a busy life."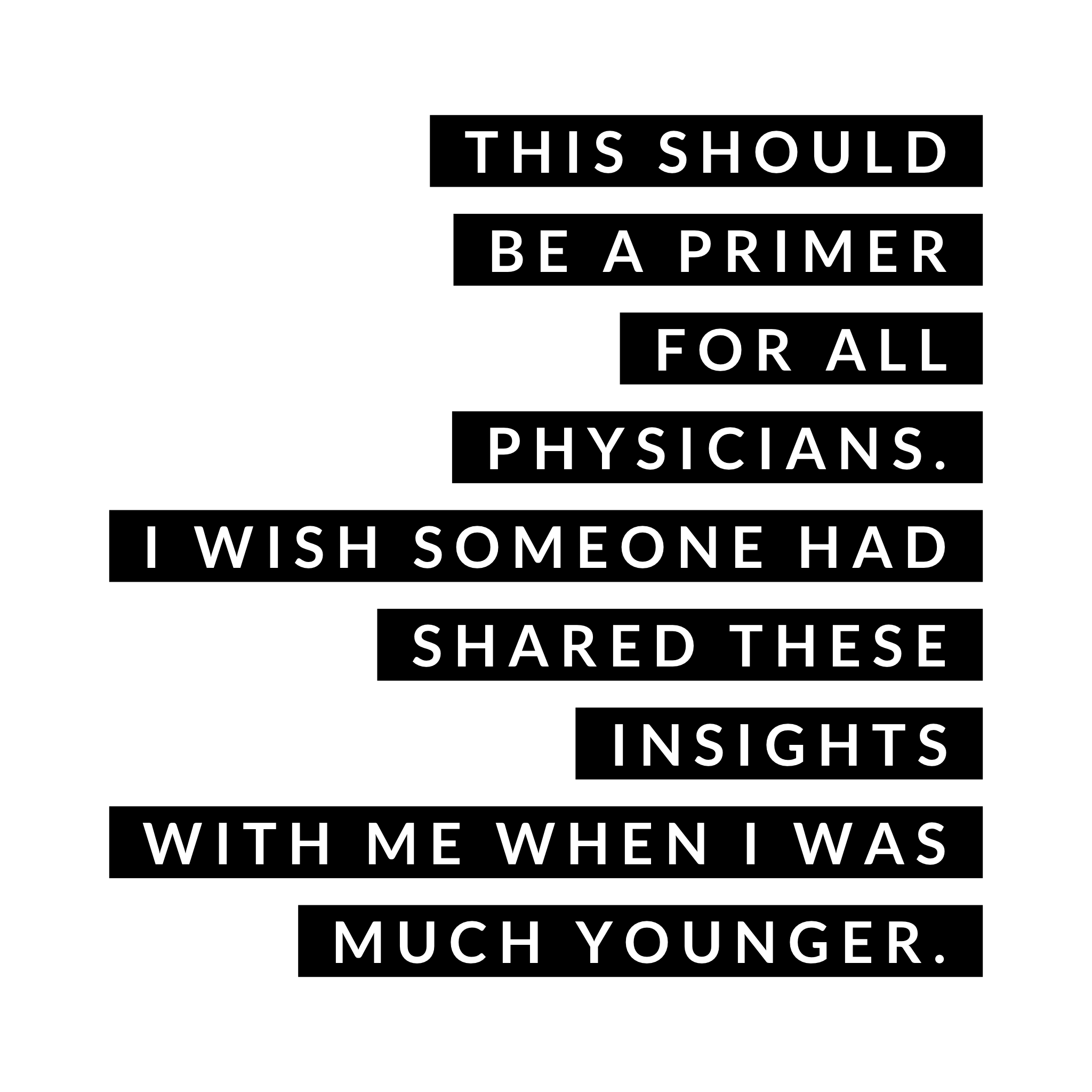 Full testimonial:
"I would highly recommend the Thrive-Rx program! As a busy clinician I find myself feeling overwhelmed and burned out at times. I was very fortunate to participate in this program. It was amazing. I especially loved how the information was accessible, evidence based and practical. I feel comfortable as a psychiatrist saying that if you are looking to reclaim your joy and purpose in medicine that this is an incredible course that will definitely be worth your while. I only which I would have had this course offered earlier in my career."


THRIVE-Rx: A Practical Guide to Flourishing for Physicians, is a 5-part series designed to help us cultivate attention to what matters most using evidence-based tools to revamp our daily routines and habits: 
The Thrive-Rx course with five 90-minute modules

All lectures recorded to watch at your convenience 

Live office hours with the course instructors

Pre and post quantitative well-being assessments

A free 30 minutes financial freedom plan

Weekly evidence-based homework assigned to integrate lesson plans into daily life

6 months of email support
Throughout this course,
we will build a community, step out of our comfort zones, and learn skills and techniques to apply to our personal and professional lives IN REAL TIME.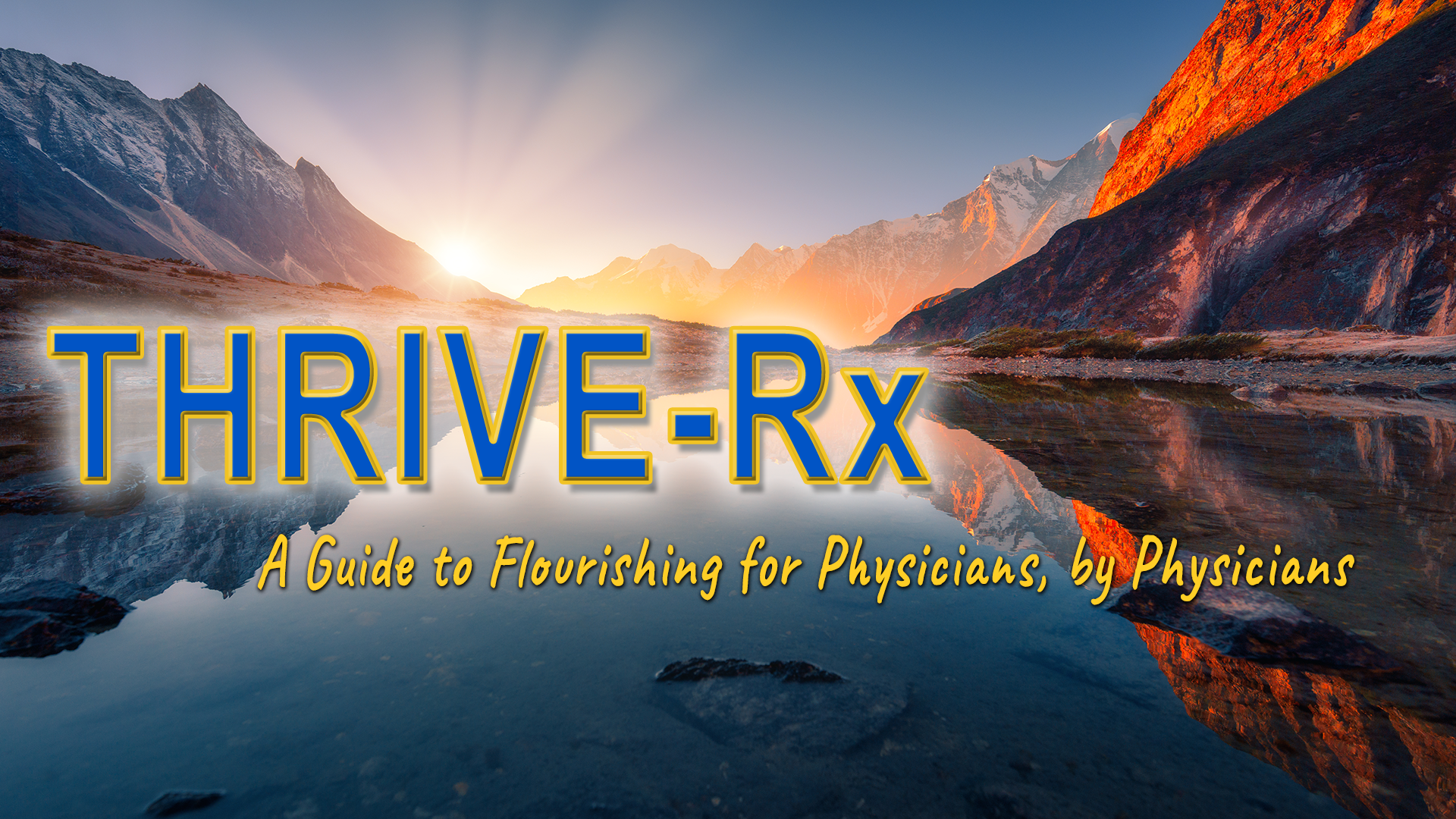 How Well-Being Committees can Thrive!
Thrive-Rx is a collaboration with 4 physician experts to bring you "the course that we wish we had taken in medical school". It condenses decades of research, training, wisdom and experience into just a few weeks. Five 90 minute modules covers key components of flourishing: personal well-being (heal the healer), professional fulfillment (reclaim joy in medicine), success (get what you want), and financial independence (work on your own terms). The final module (putting it all together) integrates all of the lessons into a personalized daily action plan that can be done in less than 10 minutes each day. 
The Thrive-Rx course can be seamlessly integrated into busy physician schedules. The video modules are pre-recorded into short 10-15 minute lessons that can be consumed anytime. This online learning is supported by weekly live office hours, personalized 1-on-1 sessions, pre and post proprietary Thrive-Rx well-being surveys, and evidence-based exercises to ensure that physicians get the most out of the course.   
Thrive-Rx is the only comprehensive course that is proven to positively impact personal well-being, professional fulfillment and financial literacy. Happy and engaged physicians provide better care with fewer conflicts and lower costs (improved retention). These physicians are also more likely to continue to practice medicine, decreasing the loss of good people from our profession. 
The Thrive-Rx team created this course for two main reasons. The first goal is to equip physicians with new tools, training and practical strategies that allow them to reclaim more joy and meaning from medicine. The other goal is to help physicians teach these principles to their patients and families. Given the youth mental health crisis, this may be the most important benefit of Thrive-Rx. 
The Thrive-Rx faculty are practicing physicians who have no plans to leave medicine or teach the course as a profitable side gig. We developed this course in service to our colleagues and profession. In order to accomplish our mission, Thrive-Rx is priced to simply cover our costs and CME that is offered for each physician. 
We are so confident in the value and effectiveness of Thrive-Rx that we offer 7.5 hours of CME.
Jordyn is a positive psychology practitioner and medical student at the Icahn School of Medicine at Mount Sinai, working toward her combined MD/ Master's of Science in Clinical Research. She is a graduate of the University of Pennsylvania for both her undergraduate studies in Health & Societies and her Master's of Applied Positive Psychology (MAPP) where she received honors distinction for her capstone work on physician well-being. She is a member of the National Academy of Medicine's Action Collaborative on Establishing Clinician Well-being and Resilience. Jordyn has worked with the University of Pennsylvania's Positive Psychology Center to develop and implement evidence-based resilience trainings for physicians, and is the co-author of a longitudinal well-being curriculum at Mount Sinai for all medical and PhD students called PEERS: Practice Enhancement, Engagement, Resilience and Support. She teaches a Positive Medicine elective course open to students and employees at Mount Sinai, and lectures around the world on the topic of Positive Medicine.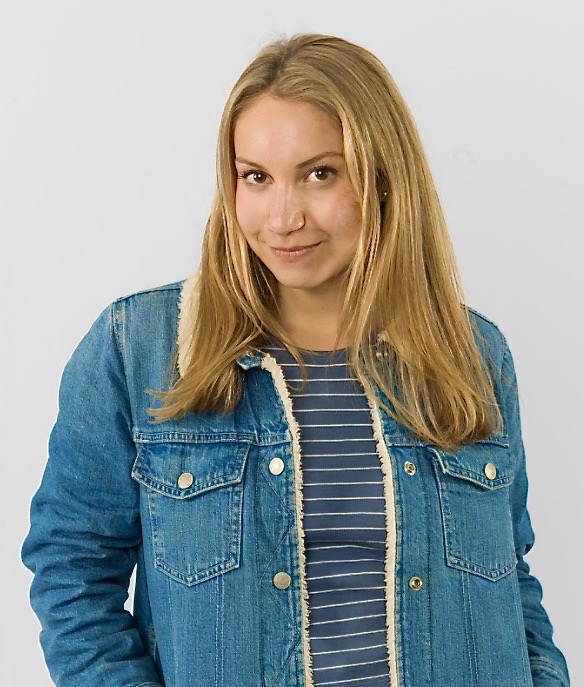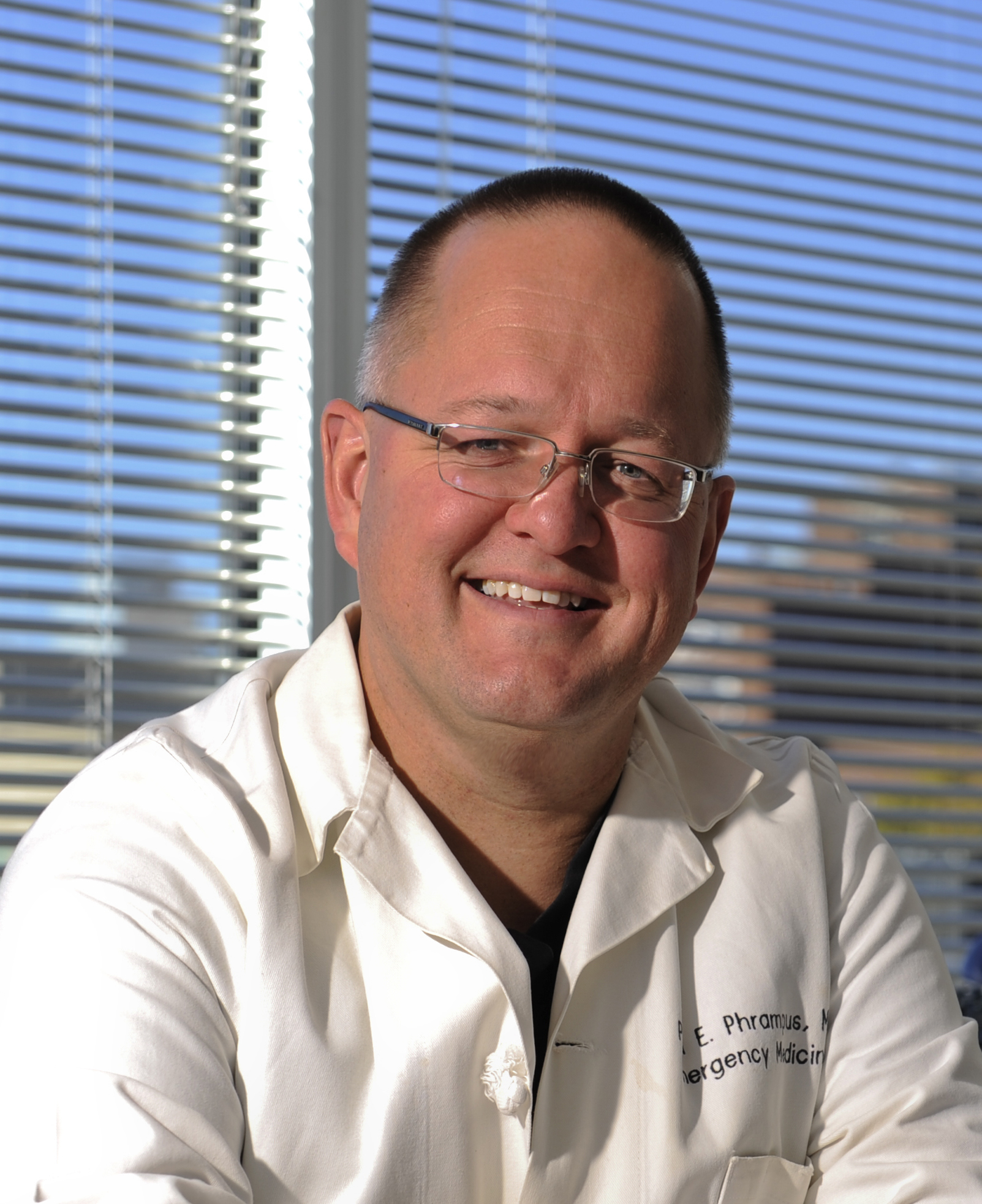 Dr. Phrampus is the Director of the Peter M. Winter Institute for Simulation, Education and Research (WISER). He is a Professor in the Departments of Emergency Medicine and Anesthesiology of the University of Pittsburgh School of Medicine. He is the Medical Director of Patient Safety for the UPMC Health System and an active member of the Systemwide Physician Wellness Committee.
Dr. Phrampus has an extensive background in simulation, leadership, communications, and teamwork training efforts and has had the honor of teaching thousands of physicians and healthcare professionals around the world. He is a Past President of the Society for Simulation in Healthcare. Globally his education and speaking efforts include Australia, Costa Rica, Chile, China, Germany, Hong Kong, India, Indonesia, Israel, Italy, Japan, Malaysia, Mexico, Norway, Philippines, Saudi Arabia, South Korea, Singapore, Taiwan and Thailand.
In addition to being a successful physician/clinician researcher, Ketan Kulkarni is a passionate entrepreneur (multiple small business owner), technology and investment geek, an advocate of financial literacy and independence with alternative income streams, an avid learner, a traveler, a photographer, an artist (and art enthusiast and antique collector) and a music buff. 
Ketan's interests include leadership, success, and finances.